How To Fill A Passport Over Summer With The Hidden Way
With the festive season wrapping up and new years resolutions slowly starting to slip, those dreams of jetting off to an exotic location for an extended holiday have started to creep in. If you've been daydreaming of a 2017 filled with white beaches, warm weather and crystal clear water, then we've got your holiday destinations covered. What better way to kick your year off than with a passport full of stamps and a camera full of next level memories?!
We caught up with lovely ladies at The Hidden Way to give you the absolute best travel destinations to visit this year.

1. Comporta, Portugal
Must have: Mayde Rainbow Towel
Boasting a summer village vibe, Comporta sits off the beaten path for travelers who are looking for a quiet getaway. With 15km of beach bordered by rice fields and your choice of many top quality local restaurants, Comporta has something for everyone. 

2. Tsarabanjina, Madagascar
Must have: Ella Bache SPF50 Sunglow Spray
If your idea of the perfect getaway involves jetting off to a small, isolated island off the northwest coast of Madagascar, Tsarabanjina should be the first destination on your list. Powder soft beaches, azure water and a laid-back atmosphere are just a few of the luxuries Tsarabanjina has on offer.

3. Cartagena, Colombia
Must have: Ray-Ban Round Gunmetal Sunglasses
Cartagena is a fishing village straight out of a fairy-tale, with colonial stone artchitecture and cobbled alleys holding centuries worth of rich history. Like most destinations on the Carribean coast, Cartagena has stunning beaches and is a popular port of call for cruise ships. With an average temperature of 27 degrees and over 19km of beaches just in the metropolitan area, Cartagena is the perfect place to check-out of life for a while.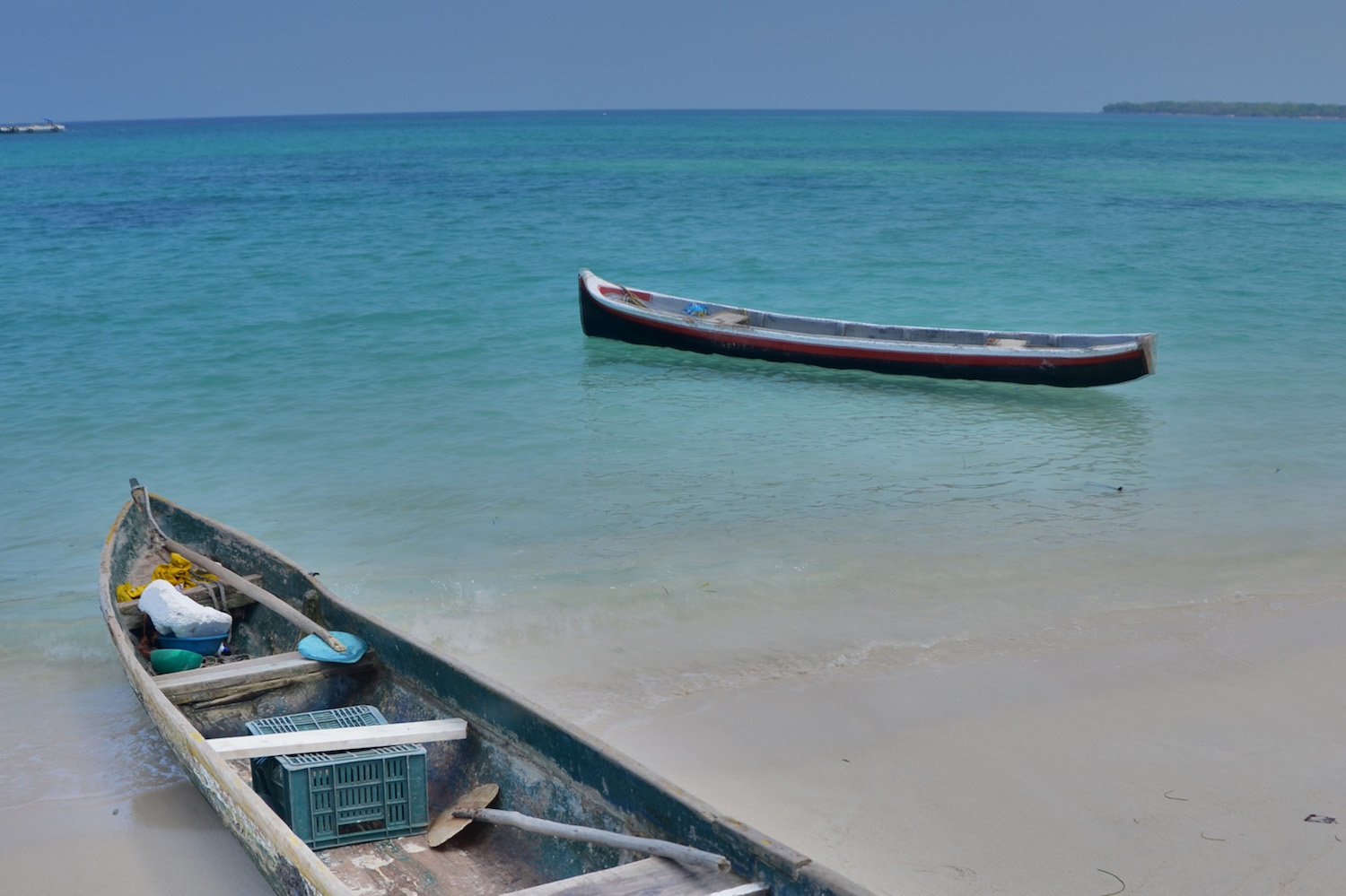 4. Is Arutas, Sardinia
Must have: Sol Sana Peggy Women's Leather Slide Shoes
One of the most prominent features of Is Arutas has to be the several kilometers of beach entirely made up of small grains of quartz, ranging from shades of pink to pure white. Known as 'the beach of the grains of rice', Is Artuas is a unique and fascinating destination that has managed to stay far from the reach of mass tourism.
5. Kauai, Hawaii
Must have: Star Wrap Tie Dress 
The island of Kauai in Hawaii offers scenery that looks like it's been taken out of a movie, literally. Its tropical rainforest and larger-than-life cliffs have served as a backdrop for many Hollywood films. The raw beauty of Kauai features lush, jungle-like island vibes, fascinating cliffs and coastline, as well as coral reefs teeming with life. If your ideal getaway looks like the backdrop to Jurassic Park, Kauai is the only place you'll need to visit this year.
Imagery by: Unknown.